Is Your Car Risking Water Damage to Your Garage Floor?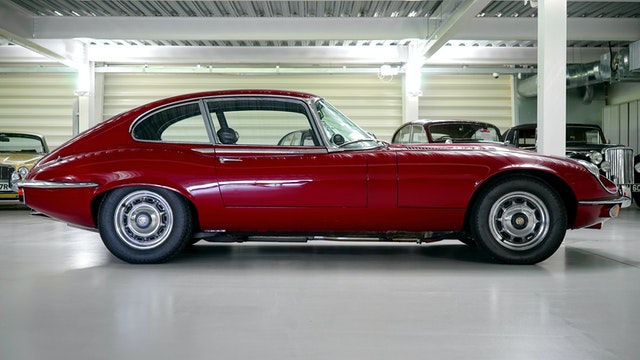 If your car has a leaking pipe that creates puddles of water in your garage, you may have a serious problem. That's because a leaking pipe will not stop, and if your car is parked in your garage most days, it can damage the flooring. Apart from the mold growth problem, the damage to your flooring will be substantial, and you may have to get it changed or replaced.
Water damage in your garage is a big issue in East Valley because if the rain doesn't get inside the garage, your leaking pipes from your car can cause a big issue. Having a water-damaged garage is not something you should take lightly, as the cost of repairs can be substantial. Toxic mold can be impossible, and water-damaged floors don't look nice in your garage.
Water and snow seeping into your garage from the roof or leaks inside isn't the only way your garage flooring can be damaged. If you park your car inside and it has developed leaks in the pipes of your car, it can create puddles of water in the garage. Leaving them unattended will be a serious cause for concern because these puddles of water will sit and damage the flooring and result in condensation forming inside the garage, leading to mold growth and rust.
The Problem with a Car Leaking Water Inside the Garage
The biggest issue you will face with a car leaking water inside the garage is that your limited space will get covered with water. The puddles of water will only get bigger, and soon your entire flooring will be flooded with water. The spot where the water is leaking will create marks on the flooring, which will not look good when your car isn't parked over them. 
That will mean you will need to cover those spots or have them painted over, but that won't fix the issue of your car leaking water inside the garage. Most cars always leak water when parked if the air conditioner has been turned on inside the car. However, if the car isn't in use and the pipes are leaking water, it can signal another major issue with the car and there's also a chance the car won't start if there isn't any water inside, which can be a big problem for you. 
Therefore, it is best to take your vehicle to a mechanic to have it checked and get the problem fixed as soon as possible. Your car may likely develop a bigger issue if you leave the problem unattended, costing your pocket, and your garage flooring will be damaged. That's why it's best to get it looked at as soon as possible to avoid further problems in the future. 
How to Repair Water Damaged Floors of a Garage?
There are several ways to repair water-damaged floors in your garage. The first option available to you is getting the flooring repainted, which will come at a cost. Water-damaged floors are best left in the hands of experts, and you shouldn't try and paint them yourself as you will likely ruin the paint job or do a poor job of the painting. 
The experts and professionals know how to prepare water damaged floor for paint and will take care of the problem before it escalates. They will ensure that the water stains don't leave marks and that the flooring looks brand new when replaced with a fresh coat of paint. You will also not have to worry about the cost of the fresh paint coat if the water damage isn't extensive. 
It's best to work with professionals who know what they are doing and have done countless other jobs so that you get the best results possible. Avoid dealing with contractors who don't have a lot of experience with water-damaged garage floors. The flooring of your garage is different from the flooring inside your home, so it's best to work with professionals who can distinguish between them. 
Call 911 Restoration of East Valley
If your car has caused water-damaged floors in your garage, you don't have to worry as you can call the experts at 911 Restoration of East Valley. We have helped numerous homeowners survive water-damaged garage floors and have restored their garages to their former glory. It's best to get your car fixed before it can ruin your garage floor by leaking all over it, but if the worst has come to pass, you can trust us to fix the problem for you at a minimal cost.