Water Damage Gilbert
911 Restoration of East Valley
We aim to save homes and businesses from the effects of disasters with our professional services and skills. We provide excellent water damage Gilbert technicians to clients in need of mold removal, water extraction, and sewer backup, to name a few.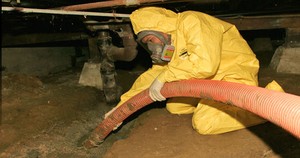 We want you to never hesitate to reach out to our trusted water damage Gilbert professionals the moment you discover any type of disaster in your environment.
Water damage is just one of the many services offered by 911 Restoration of East Valley, but is the one that we are best known for. Over the years we have seen first hand just how powerful an element water can be and the impact in can have on a household.
Our company is armed with the latest driers and specialized vacuums to remove water from the source. Not only that, but when needed we will even use infrared cameras to spot any lingering moisture that may be present in your home or business. The reason our water damage Gilbert specialists put such an emphasis on water extraction is because of the side effects that unmitigated moisture can have on a property.
Our water damage Gilbert technicians know that the best way to prevent a water damage scenario from escalating to a point where mold or structural damage becomes present is to be there as soon as possible. If you call us the moment you find water in your home or business, then to do our part our water damage Gilbert technicians will arrive within 45 minutes of your call for help, fully stocked with all the gear needed to begin same day services.
911 Restoration of East Valley is the company to call when you need professional damage restoration. So, call our water damage Gilbert crews and we will be more than happy to help you today!
Water Damage Restoration
We are seasoned veterans in the field of cleaning up water damage from your home or business. As a professional service provider, it is the duty of 911 Restoration of East Valley to do the project seamlessly and carefully.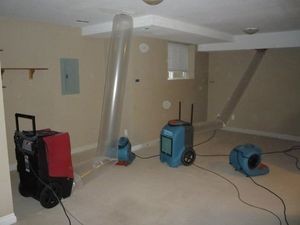 We ensure to the client that everything is in perfect working condition once we're done with the project. Our water damage Gilbert team will keep in the lines of communication open with the client even after everything has been completed, because we want to make sure that you are completely satisfied with the work we completed.
Close monitoring and data analysis will be performed to determine the extent of the water damage in your home or business. We do this by conducting a free inspection of your home or business, that way we can absolutely pin point all the ways that water be invading your property.
There are some crucial steps that are required in establishing a close connection with the client. One is the free visual inspection to assess your property and the next is to never ignore a water damage scenario that has taken place, otherwise it might turn into a mold infestation, which can cause even more problems and money.
Call our water damage restoration Gilbert team with 911 Restoration of East Valley for all the services your home need to look and feel like new again today!
Mold Removal
If you believe there is an outbreak of mold and fungi in your commercial or residential property, then you should consult our mold removal Gilbert technicians at 911 Restoration of East Valley immediately.
Our mold removal Gilbert workers understand that mold spores thrive in water, which can be plentiful during rainy weather or flooding. When this moisture is left to sit on surfaces in the property, then the water damage creates the perfect environment for mold to flourish.
It is important to not let molds spread throughout an area, because it can cause a wide range of health issues you may not be able to contain. There are different types of molds that range in the effects they have on your health.
Extracting water is the only solution to removing molds for good. The common types – Cladosporium, Penicilium, Alternaria, and Aspergilus – can affect people through irritation of the skin and inflammation of various body parts like the eyes and the nose.
By inhaling typical green mold it can cause you to experience symptoms such as itchy eyes, coughing, sneezing and wheezing. However, if black mold is found to be growing in your home or business then it can cause severe health problems that can include bleeding of lungs and respiratory failure.
This type of reaction is unacceptable, making it absolutely necessary for mold to be removed as soon as possible. Removal is the only solution, so you should never ignore the problem and allow it to continue to live in your home or business. Extraction should never be ignored because when you do not utilize a team to eliminate your molds, the mold case becomes more extreme.
Call our mold removal Gilbert team today and we will be more than happy to give you assistance for whatever you need immediately!
Fire and Smoke Damage Restoration
We are experts in removing fire damage from property quickly and cleanly. 911 Restoration of East Valley takes pride in being one of the best in fire-based disaster restoration, carefully but surely making your house or business better than ever.
Whether it is removing soot or ash from an area, our fire damage restoration Gilbert techs will do it using the latest technological standards to restoring property affected by fire damage. Smoke is also a bi-product of fire damage that can cause staining on your walls and ceiling, all of which can be immaculately cleaned by our professionals.
Typically, a fire related project also entails a water damage restoration endeavor as well due to the fact that a fire department putting our your blaze likely used large quantities of water to extinguish it completely. We use high-powered sump pumps and wet vacs to extract all of the water, along with drying machines such as air movers and dehumidifiers to make the space moisture-free.
Call our fire and smoke damage restoration Gilbert team with 911 Restoration to have your property restored to back full health today!
Sewage Backup Cleanup
Sewage backup typically happens when your sewage pipe leading to the main line clogs, preventing water from exiting the drain properly. Our sewage backup cleanup Gilbert pros will eliminate obstacles to the flow of sewage and make sure that your valve system is working properly.
911 Restoration of East Valley will respond within 45 minutes of a call for help, and our technicians are available 24/7/365 to begin same day services to remove the black water that has overflowed into your home or business.
The team knows the ins and outs of the process, so when we arrive on the scene we will provide the client with an overview of what will be done during the sewage removal project. We want to emphasis that you should never attempt a cleanup on your own and wait for our specialists to arrive with the proper gear.
Our sewage backup cleanup Gilbert technicians are trained and certified to handle projects big or small. If your home is already dealing with a category three water exposure issue of some sort, then don't wait until it grows mold too.
Contact our sewage backup and cleanup Gilbert experts with 911 Restoration of East Valley and let the specialists handle the situation for you today!
Disaster Restoration
Our technicians have the experience and the knowledge to take on any sort of disaster from flooding to fires and all the sewage exposure in between.
911 Restoration of East Valley works closely with your insurance company to make sure value is highly regarded. We are a results-oriented company and finish each project with quality in mind.
911 Restoration of East Valley is determined to bring out the best in your property again. We use machines in carrying out heavy work and software designed to analyze moisture and the water source present.
Our technicians are capable of using this data to determine the best course of action for your home or business disaster restoration needs. Call our disaster restoration Gilbert technicians now so we can start deploying our specialists to your location as soon as possible to get your challenges solved today!