Sewage Backup Cleanup in Gilbert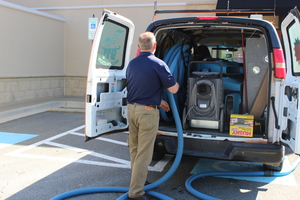 Your home is your castle. Your business is your empire.
So a sewage backup often feels like an aggressive invasion.
Toilet water and raw sewage can be destructive forces in a property you've worked hard to protect. Black water brings parasites, bacteria, and viruses into your home or business. Toilet water damages your flooring and drywall. Any moisture left lingering in your property can even lead to toxic mold infestations.
Fortunately, 911 Restoration of East Dallas is always available, day or night, to make your property feel like the refuge it should be. If you need sewer backup in Gilbert or the surrounding area, call 911 Restoration.
You can reach the sewage cleanup experts at 911 Restoration 24/7/36. Technicians are guaranteed to arrive at your property within 45 minutes of your call, so you have the immediate relief of knowing help is on the way. We provide full-scale service for sewage cleanup in Gilbert.
Our sewage restoration staff is IICRC certified. They have been aggressively trained in every aspect of full-service sewer backup cleaning in Gilbert. You don't need to worry about remaining bacteria or future mold growth when you have 911 Restoration on the job. Your dedicated sewage cleanup team is fast, thorough, and proactive.
Even better, comprehensive toilet water damage repair comes to you at an affordable price. The sewage cleanup staff even goes the extra mile with a free insurance consultation. They help you understand which services are covered, and they handle all the paperwork for you.
911 Restoration doesn't want to just clean up your property. They want to give you peace of mind and a Fresh Start. If you have a sewage water backup in Chandler, Gilbert, or the surrounding area, call us today and let our sewage cleanup technicians go above and beyond for you. Call us at (480) 331-9998 and please allow us to offer you a free visual inspection.
Speedy Sewage Water Damage Repair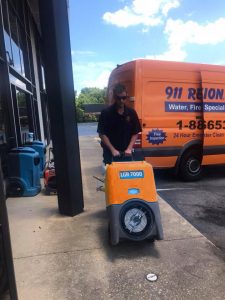 The longer sewage and toilet water stand on your property, the greater the damages will be. No surface in your home or business is immune to long-term sewage water damage. Wood weakens with prolonged exposure to moisture. Sewage can contaminate and destroy carpeting. The flooring around your toilet could soften or rot, thereby creating an unsteady surface for your toilet that can lead to more leaks and plumbing issues.
Not even the concrete floor of your basement is safe, as concrete absorbs water and may, in turn, become a welcome surface for new mold colonies.
This is why 911 Restoration of East Valley has expert sewage cleanup staff available at all times of the day or night, on weekdays, weekends, and holidays. The longer you have to wait for professional service, the more serious and costly your damages will be.
When sewage water cleanup technicians arrive at your property, they waste no time in assessing the situation and instigating the sewage removal process. The faster they get rid of standing water, the faster they can dry out the structure of your property to prevent damage to your floors and walls. Then they can promptly sanitize your space to prevent the spread of bacteria.
Call us at (480) 331-9998 and learn how we can help.
At 911 Restoration, we treat your sewage water backup with the same urgency you do. Contact us now and have an experienced sewage cleanup expert at your door within an hour.
Certified Water Cleanup Company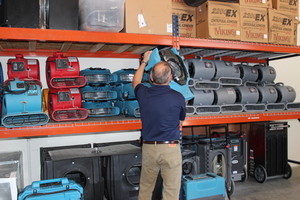 A sewage backup or toilet overflow present greater problems than just damage to your property. They also pose notable risks to your health. Because black water contains a wide variety of disease-causing microorganisms, sewage cleanup is a job for no one other than an IICRC certified expert.
You need a compassionate, knowledgeable sewage restoration staff who will tackle your situation with both professional insight and genuine care for your health and safety.
The sewage cleanup specialists at 911 Restoration of East Valley are fully trained to remove black water from your home safely. They know how to sanitize every square inch of the flooded area to ensure the threat of illness is long gone.
They're even certified to handle mold remediation gilbert. Oftentimes, where there's dampness, there's mold. There are many types of mold. All varieties can compromise your flooring, sheetrock, or drywall. Many varieties can cause health issues for both humans and pets. Black mold is the most toxic type of mold, releasing mycotoxins into the air. These mycotoxins can be brought into your system through respiration and cause a variety of issues, from allergies to heart problems.
A true sewage water cleanup professional knows sewage restoration is not truly complete until the threat of mold has been eliminated. Our specialists inspect every area that has been exposed to moisture to ensure no colonies have begun to develop.
Sewage may have invaded your peaceful home or business, but rest assured: recovery is not so far away. We also provide service for sewer backup in the basement and biohazard cleaning services in Gilbert.
Contact 911 Restoration of East Valley. Our sewage cleanup experts will have your property feeling better than new in no time. Call 911 Restoration Sunrise at (480) 331-9998 and learn how we can help.
Serving the communities of Ahwatukee, Apachie Junction, Bapchule, Blackwater, Casa Grande, Chandler, Chandler Heights, Collidge, Eloy, El Mirage, Flagstaff, Florence, Fountain Hills, Gilbert, Higley, Maricopa, Mesa, Paradise Valley, Peoria, Queen Creek, Sacaton. San Tan Valley, Scottsdale, Sun City, Sun City West, Surprise, Sun Lakes, Superstition Springs, Tempe, Youngtown and surrounding areas.