Disaster Restoration Gilbert
The climate has become more and more erratic each year, making natural disasters a more common occurrence. As disasters continue, more homeowners will require the help of our disaster restoration Gilbert techs with 911 Restoration of East Valley .
No matter where you live, there are moments where you are going to be faced with a natural disaster. Even though it may not be a normal part of your everyday life in Gilbert, storms and strong winds have been known to blow down trees, drive power lines into roofs and rip up water lines, causing flooding.
Our disaster restoration Gilbert pros work with IICRC certified technicians and are trained in all types of disaster restoration, including:
Remediation of water damage

Water extraction and drying

Mold spore testing services

Fungus and mold infestation decontamination

Mildew deodorization

Toilet overflow sanitization

Black water cleanup

Deodorization services

Cleanup of tar and ash residue

Smoke stain cleanup and odor removal

Overall comprehensive disaster restoration
After water damage has affected your home, it becomes susceptible to experiencing mold growth, something that the disaster restoration Gilbert pros know exactly how to mitigate. Our disaster restoration Gilbert team will respond within 45 minutes of your emergency call and offer same day service for other non-urgent situations.
It is important to contact our disaster restoration Gilbert crew the moment you start noticing any signs, which are not always what you might expect. Our unit wants you to know that sometimes you may see the signs on your property. Our entire operation is qualified to provide you with comprehensive services that address the mold, water, fire or sewage issues that may be affecting your home or business.
Cleaning up the disaster and the source of the problem is the best way for our disaster restoration Gilbert members to prevent fungus from regrowing in the future, which is why our workers are qualified to provide you with proper water damage restoration.
Our disaster restoration Gilbert techs want to make it easy for you to make an appointment with us, so our disaster restoration Gilbert experts stay available 24/7/365 to implement comprehensive disaster restoration services.
Our licensed, bonded and insured disaster restoration Gilbert crews know just how challenging these situations can be, so we keep our water damage restoration services constantly available. If your home is already dealing with the aftermath of any kind of disaster, then contact the disaster restoration Gilbert team with 911 Restoration of East Valley today!
Understanding Different Types of Disasters
Water damage can originate from a variety of incidents caused by natural disasters. Strong rain can send a wall of water down nearby hills into your home, flooding your crawl space and living room by running under your door.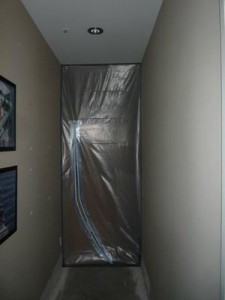 Our disaster restoration Gilbert experts always give our all on every job our professionals are called to, no matter how big or small the mold infestation or leak damage may be, ensuring that the home gets cleared of all moisture and restored correctly.
Our disaster restoration Gilbert team have a dedication to excellence, on both the ethical and technically side of the home restoration industry. By using state-of-the-art equipment, our staff will minimize any permanent damage that may have occurred due to the invading waters or any other type of disaster that may take place.
Our technicians will also give you a free inspection of your home or business once our disaster restoration Gilbert agents are on the scene, to confirm that absolutely nothing have been overlooked.
Heavy rainfall can also pound on your roof, causing it to spring leaks that can cause extensive water damage and mold growth that would require mold remediation services in the near future. Some important things to remember about disasters:
Many forms of disaster are in fact preventable through simple maintenance work such as cleaning out gutters and even the downspouts in your roofing drainage system.
Checking sump pumps once a year or so can ensure they are working perfectly and that they will be able to handle any flood water that enters your lower level.
Trimming the trees around your property will greatly reduce the chances that a dead limb will come down during severe storms and impale your home's roof and bring water damage inside.
Have a restoration professional inspect your property to find any troubling signs of future water damage possibilities.
Although a sewage problem caused by bad weather is rare, our Gilbert sewage backup crew has seen it happen more than once. When strong winds are present trees can be disrupted and knock down your sewer line, causing it to crack or send a backflow up through your toilet and out onto the floor.
Wildfires are probably the most upsetting disaster, since they can be potentially fatal, as well as have the ability to ravage through everything on site. Whether a careless camper sparked a fire in the nearby hills or a lightning strike ignited a brush fire, strong winds can cause fire to quickly spread, creating smoke, ash and soot.
Our disaster restoration Gilbert specialists don't ever want you to feel like you are alone when faced with a disaster situation, especially when we have all the equipment needed to remediate all these disasters scenarios. So, if any of these circumstances happens to you, call our offices literally any time to get a cleanup crew immediately to your home.
Call the Experts When You Need Disaster Restoration Services
Our disaster restoration Gilbert experts have years of experience in the industry, making us ready to take on any kind of disaster that comes their way.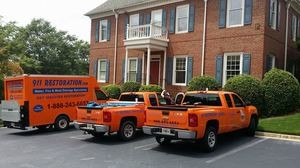 The disaster restoration Gilbert specialists know that these situations are too overwhelming for homeowners to deal with on their own, which is why we make ourselves so available.
In an effort to always put the customer first, our disaster restoration Gilbert agents offer competitive prices, and work with all major insurance companies.
With years of experience in the restoration industry, our disaster restoration Gilbert agents are considered leaders in our field. We value customer service, which is why our service agents are so attentive to every caller's needs.
When it comes to major disasters, despite the cause of the incident, there is usually significant damage that our disaster restoration Gilbert agents are capable of thoroughly repairing and cleaning up. Our disaster restoration Gilbert specialists want to help you with every aspect of a home restoration job, from removing all the damage from the property to helping you with communicate with your insurance company.
Our disaster restoration Gilbert pros are more than happy to work with your insurance provider, and our crews will even file your claim for you to ensure that you get the coverage you deserve. If for some reason your provider will not cover your disaster damage, we always offer competitive and affordable prices on all of our services, so you never have to worry about payment.
The disaster restoration Gilbert staff is here to help the community, and they are looking forward to giving you all a fresh start.