Interior Remodeling
Our 911 Restoration of East Valley team has responded to thousands of water damage emergencies throughout the area originating from pipe bursts, rain floods and even the odd occurrence like a ruptured hose or water heater leak.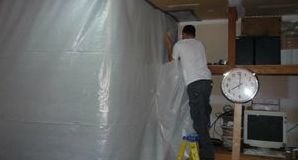 You have worked hard to afford and keep a home for your family, but in the blink of an eye your home can be threatened by any number of disaster types.
Water damage can devastate your drywall, hardwoods and carpets and cause some serious structural and cosmetic issues.
If not properly remediated, homeowners who experienced water damage may need future mold removal services to rid the walls and floors of dangerous black mold spores—all disasters that lead to the need for the best interior remodeling Gilbert services.
But your home can be destroyed by other methods of water damage chaos; when your toilet overflows or sewage backup explodes gallons of black water onto your floor, you will need immediate sewage cleanup to ensure the room is properly disinfected and germ-free.
But if restoration efforts are delayed the damage may be extensive enough that the floor will need to be replaced. The majority of our interior remolding Gilbert calls stem from homeowners who suffered from fire damage.
If your home succumbed to flames rest assured that our fire damage restoration team will remove the acidic black bits and eradicate the smoky odor before our interior remodeling experts get to work to make your home look like a top real estate showpiece!
Interior Remodeling Specifics

911 Restoration may be better known for our water damage restoration work, but when it comes to claiming the title of best interior remodeling company, we come in first!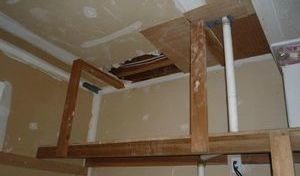 Our interior remodeling Gilbert designers are also licensed contractors with over 35 years of experience in re-creating family dream homes.
We specialize in:
Kitchen remodeling
Bathroom remodeling
Room additions
New Home Construction
When a home has suffered enough damage that the rooms need to be redone, families have two main options: have the home restored to its original design, or opt for a brand new interior look and feel.
Our dedicated interior remodeling Gilbert team pays close attention to details and designs the room and makes the altercations specifically to every client's exact request.
We offer a free consultation so we can sit down with you and your family, understand your vision, and truly make your home an extension of who you are.
Interior Remodeling Experts Here for You Always

When it comes to finding a good interior remodeling company, there are many factors you must take into account. A good interior remodeling company will always offer an affordable price, use high quality construction materials to fit any budget, and offer outstanding customer service.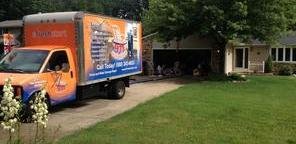 911 Restoration's interior remodeling Gilbert company is, hands down, the best of the best.
Not only do we offer affordable pricing, we are even trained to work with insurance companies in order to give you the highest quality built that will be totally covered by your policy.
We always put the customer first, and we provide the best customer service in the industry keeping homeowners abreast to every step we take and always meeting our deadlines at, or under budget.
911 Restoration knows the bones of every home. From the foundation to the plumbing, we have been working in restoration since 1978 and have seen and done it all.
It just makes sense to let our interior remodeling Gilbert team rebuild your home or create that add-on. After all, we know homes inside and out, and families are our top priority!