Mold Removal in Sacaton
Are you facing a mold infestation in Sacaton?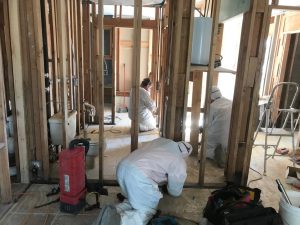 Mold can spread quickly and cause tremendous amounts of damage to commercial and residential properties. Fortunately, you can stop mold in its tracks by getting professional help from 911 Restoration of East Valley.
Our mold decontamination specialists can reach properties throughout Sacaton within 45 minutes of an emergency call. Mold remediation crews are on-call around the clock so you can get help when you need it, not days later. Contact us right now to:
Focus on the Extent of the Mold Infestation with a Mold Inspection
Begin Commercial or Residential Mold Cleanup
Remove Odors and Spores with Mold Decontamination in Sacaton
Bring your property back to better-than-new condition starting today by contacting our Sacaton mold remediation crews. You can get a Fresh Start right now with the mold removal pros at 911 Restoration of East Valley.
How Soon Can You Begin Mold Removal in Sacaton?
Mold can continue to spread every day that it remains in your property. This means that it is very important that you start the mold remediation process right away. 911 Restoration of East Valley understands the importance of moving quickly, so we offer same-day mold cleanup services.
Crews can perform a mold inspection in Sacaton after reaching your property. This mold inspection can be used to develop a personalized plan for mold removal in Sacaton. 911 Restoration of East Valley can focus on addressing your unique needs by:
Keeping Mold Isolating so It Cannot Spread Further
Using Air Filters to Handle Mold Spores
Packing Out and Storing Your Undamaged Possessions
Using Mold Decontamination Techniques to Deal with Odor Removals
Get back your peace of mind now by contacting the mold cleanup pros at 911 Restoration of East Valley. Your property can be returned to the pristine condition you deserve quickly.
What Situations Call for Mold Remediation in Sacaton?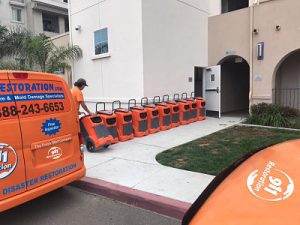 Mold infestations are frequently a by-product of water damage emergencies in Sacaton. Flooding and pipe bursts can introduce dangerous levels of moisture into your home or business. This moisture can allow mold to thrive.
Fortunately, you can limit the odds you'll face a mold infestation by allowing the water damage restoration techs at 911 Restoration of East Valley to go to work for you right away. Our crews can remove water and perform a mold inspection to check for signs of mold growth.
If mold is growing in your property, we can begin mold removal and mold cleanup in Sacaton right away. Let us disinfect all impacted areas with mold decontamination. Once the job is finished, you should not even be able to tell that a mold infestation ever occurred. The mold remediation pros at 911 Restoration of East Valley have years of experience and training handling mold damage. Let us put our experience to work for you today.
Servicing the cities of Ahwatukee, Blackwater, Casa Grande, Chandler, Chandler Heights, Coolidge, Eloy, El Mirage, Flagstaff, Florence, Fountain Hills, Gilbert, Higley, Laveen, Maricopa, Mesa, Paradise Valley, Peoria, Queen Creek, Sacaton, San Tan Valley, Scottsdale, Sun City, Sun City West, Sun Lakes, Surprise, Tempe, Youngtown… and surrounding areas.