Mold Removal in Sun Lakes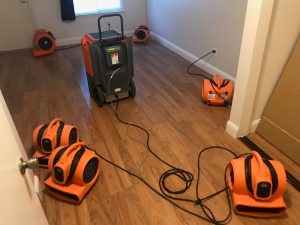 You don't have to try to handle a mold infestation in Sun Lakes on your own. You can get same-day services from experienced mold removal specialists by contacting 911 Restoration of East Valley. Our mold cleanup crews are ready to charge into action 24/7/365. They can reach properties around Sun Lakes within 45 minutes of an emergency call to:
Offer You a Free Visual Mold Inspection for Property Owners Only
Determine What Caused Your Mold Infestation and Repair the Issue
Begin Mold Decontamination and Odor Removal Immediately
You can protect your health and your property with mold remediation in Sun Lakes. Let the IICRC certified professionals at 911 Restoration of East Valley handle all aspects of the mold decontamination process to return your property to better-than-new condition.
Begin Mold Removal in Sun Lake Right Now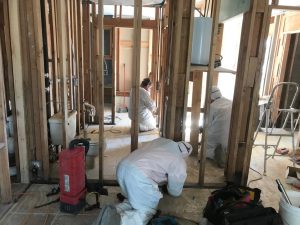 Mold is a fungus that is commonly found in the world around us. While most of us ignore this fungus in our daily lives, it can prove a serious problem if it infests your home or business. Mold can damage your walls, floors, and furnishings. Some forms of mold can even cause respiratory ailments and other medical conditions.
Fortunately, you can protect your property and your health with same-day mold remediation services from 911 Restoration of East Valley. All of our Sun Lakes mold cleanup techs are licensed, bonded, and insured to take care of commercial and residential mold remediation. You can count on us to:
Develop a Personalized Mold Cleanup Plan with a Mold Inspection
Pack Out and Store Your Unaffected Possesses for Safe-Keeping
Track Down All Traces of Mold in Your Property
Ensure Mold Spores are Removed with Mold Decontamination
Mold removal crews put your peace of mind first after a mold infestation. Techs work tirelessly from the time they arrive to complete a mold inspection to the time your mold infestation is completely erased.
Mold Remediation in Sun Lake Can Totally Restore Your Property
Here at 911 Restoration of East Valley, we understand just how stressful it can be to discover mold in your property. You don't have to handle this difficult situation on your own. We can provide you with fast, dedicated service, starting with a mold inspection in Sun Lakes.
The information gathered from your inspection can help us develop a personalized mold cleanup plan. Let us take care of mold removal in Sun Lake, including:
Removing Mold Spores with Air Filters
Isolating Areas Impacted by Mold Growth
Cleaning and Disinfecting Your Possessions
Protecting Your Health with Mold Decontamination
Mold remediation can return your property to the perfect condition you deserve. Let us take care of all aspects of mold decontamination in Sun Lakes so you can move forward with a Fresh Start.
Servicing the cities of Ahwatukee, Blackwater, Casa Grande, Chandler, Chandler Heights, Coolidge, Eloy, El Mirage, Flagstaff, Florence, Fountain Hills, Gilbert, Higley, Laveen, Maricopa, Mesa, Paradise Valley, Peoria, Queen Creek, Sacaton, San Tan Valley, Scottsdale, Sun City, Sun City West, Sun Lakes, Surprise, Tempe, Youngtown… and surrounding areas.