Mold Removal in Youngtown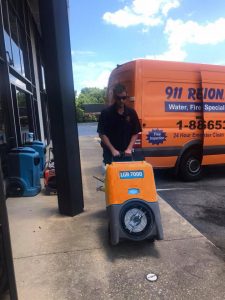 Do you need help handling mold removal in Youngtown? You can get the professional help you need right now by contacting 911 Restoration of East Valley. Our mold remediation specialists are on-call 24/7/365. Crews can reach commercial and residential properties around Youngtown within 45 minutes of an emergency call.
Our mold cleanup crews are:
IICRC Certified to Handle Commercial and Residential Mold Removal

Licensed, Bonded, and Insured to Carry Out Mold Decontamination

Prepared to Offer You a Free Visual Mold Inspection for Property Owners Only

Trained and Equipped to Handle Large and Small Mold Infestations
The professionals at 911 Restoration of East Valley can even take care of the water damage that might have led to a mold infestation. Get back your peace of mind after a mold infestation by allowing us to begin mold remediation in Youngtown today.
How Quickly Can You Begin Mold Removal in Youngtown?
Here at 911 Restoration of East Valley, we understand how disturbing it can be to find mold in your home or business. Our mold cleanup crews know how important it is to remove mold quickly to limit property damage, protect your health, and restore your peace of mind.
That's why 911 Restoration of East Valley offers same-day mold remediation in Youngtown. Crews can reach your property in under an hour to begin the mold decontamination process. Generally, mold cleanup in Youngtown starts with a mold inspection.
A mold inspection in Youngtown can help techs determine the best ways to address your unique mold remediation needs. Get personalized service dedicated to returning your property to better-than-new condition by contacting us right now.
Can Mold Remediation in Youngtown Restore Your Property?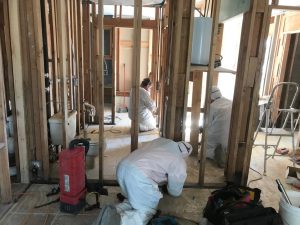 A mold infestation can seem overwhelming, especially because many infestations are the result of a severe water damage emergency. Fortunately, you can bring your property back to better-than-new condition with the property restoration services offered by 911 Restoration of East Valley.
Our techs are licensed, bonded, and insured to handle all forms of mold damage and water damage. Let us begin the restoration process with a water damage and mold inspection in Youngtown. After your mold inspection is completed, techs can:
Handle Water Extraction, Dehumidification, and Property Repairs

Focus on Mold Remediation and Mold Cleanup

Take Care of Odor Removal with Mold Decontamination
Brining your property back to perfect condition is always the primary goal of our mold cleanup techs. Let us handle all aspects of mold decontamination in Youngtown so that you can move forward with a Fresh Start after any mold infestation.
911 Restoration of East Valley has the resources and experience to handle any mold infestation in Youngtown. Your property can be returned to the pristine condition you deserve with mold removal in Youngtown.
Servicing the cities of Ahwatukee, Blackwater, Casa Grande, Chandler, Chandler Heights, Coolidge, Eloy, El Mirage, Flagstaff, Florence, Fountain Hills, Gilbert, Higley, Laveen, Maricopa, Mesa, Paradise Valley, Peoria, Queen Creek, Sacaton, San Tan Valley, Scottsdale, Sun City, Sun City West, Sun Lakes, Surprise, Tempe, Youngtown… and surrounding areas.