Water Damage Higley
Higley residents can be rest assured that our water damage Higley pros at 911 Restoration of East Valley will be the guiding force that you need to lead you to a better tomorrow after you have experienced water damage on your property.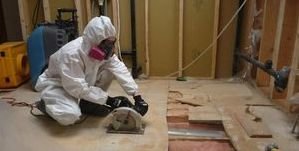 The water damage Higley techs can help you get rid of even the most severe fungal infestation once it has invaded your household or building by implementing the most state-of-the-art techniques, along with working with IICRC certified technicians.
Although mold it is not normally considered an emergency, our mold removal Higley experts find it important to get it cleaned up quickly, which is why our water damage Higley professionals will arrive within 45 minutes of receiving your call to conduct a free inspection of your home or business.
You can trust that our mold removal Higley team will always find what is causing the mold and fungus growth to immediately remediate the situation. Our water damage Higley staff are available 24/7/365, which makes it easy for homeowners to get in touch with our mold removal Higley technicians to provide you with comprehensive services, such as:
Restoration of pipe bursts

Flooded subfloor cleanup

Mold infestation cleanup

Water extraction in flooded basement

Repair of ruptured washer hose

Fire sprinkler repair

Sanitization after toilet overflow

Water heater leak repair

Comprehensive mold and water damage repair

Moldy crawlspace cleanup
Our water damage Higley specialists will get started on making your home a clean, safe living or working space for you and everyone else in the property again. You deserve the best after experiencing a bout of water, therefore, count on our mold removal Higley agents to be there for you with a fresh start.
A new beginning and comfort is what our mold removal Higley crews aim to provide. You should have someone by you fighting hard in your time of need. The water damage Higley team wants to get you back into tip-top shape at a great value for you too.
A better future starts when you pick up the phone. So, give our water damage Higley team with 911 Restoration of East Valley a call for all the help your home or office location needs to look like new again today!
Water Damage Repair Avoidance
When one thinks of water damage the image usually comes with pipe bursts, heavy rains, and flood. But sometimes it occurs in small doses that are hidden and can compound over time. For these reasons our mold removal Higley team wants to impart to you some expert advice in order to avoid costly repairs, and distressing effects such as mold.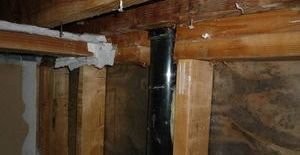 The health of our customers is the most important thing to our mold removal Higley staff, which is why our water damage Higley technicians make such an effort to arrive quickly.
Our mold removal Higley agents know that prolonged inhalation of the substance can lead to health issues, which may include allergy-like symptoms and even breathing issues.
Our water damage Higley specialists never want you to worry about finances when you reach out for help, especially when your health is on the line, so our mold removal Higley pros always offers affordable prices on all of our services.
Providing you with this high level of customer service is important to our water damage Higley crew, so when you hire our mold removal Higley unit for a job you can feel confident knowing that our entire operation will always handle everything with the utmost professionalism.
Inspection and maintenance are key to avoiding the need for restoration work. This means less business for us, but it also is how your peace of mind is never ruined. Some important points about water damage that our mold removal Higley staff wants you to remember include:
Every three months or so check all the water connected appliances that run in your living space. This ranges from washing machines to dish washers, even sinks and water heaters, too.
Observe whether there is a leak or wear-and-tear on objects. For example, cracks or brittle material on a rubber hose means the item should be replaced.
If no leak is detected, check for signs of pipe sweating. The cool water in your line causes the moisture in the warm end to condense out. Much in the same way that happens to an ice-cold can of soda-pop on a hot day.
If there is something like that occurring, then provide a bath towel or a fan to prevent a fungal infestation. If you do encounter mold, then there are signs that water damage has already taken place.
Our mold removal Lacombe workers will go the extra mile to provide you with the fast and affordable fungus eradication services you deserve. So, fret not, if you encounter that because we can decontaminate and restore the space back to better than new. It will be completely fresh after we are done. Call 911 Restoration of East Valley if you need water repair Higley services today!
Water Damage Restoration and Repair Experts

Water restoration should only be carried out by a group such as our water damage Higley pros. The reason being, it takes sophisticated equipment to find and remove water.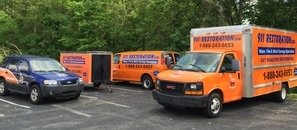 Using these tools efficiently requires years of experiencing, which our mold removal Higley techs have. And it is more than just knowing how to use it, as it also requires intuition and skill that we have picked up over the years.
For example, in our free water damage estimate we may encounter crumbling drywall. Our water damage Higley workers don't make a single incision until we confirm that it is due to excess moisture, so we utilize an infrared camera to peer into the space.
This allows our mold removal Higley specialists to track humidity, so that the next step we take is the correct one. For a business or homeowner, this means that no time is wasted and that every move is one that will save you money. After finding water, our water damage Higley team can get it out using advance dehumidifiers that are designed to lower the ambient humidity to the area.
This increases evaporation rates, which means a wicked fast drying time. Our mold removal Higley agents will then reconstruct, restore, and replace the area, so it will be as if nothing ever occurred. It is the fresh start guarantee that everything is going to be better.
When you hire our water damage Higley professionals you can be sure that our mold removal Higley team will always put the customers first. Our staff make it a priority to prove to you just how dedicated our water damage Higley technicians are to you and your family throughout the entire process.
By staying accessible around the clock our water damage Higley agents hope to put your mind at ease by answering any questions you may have about the work being done on your home. Our mold removal Higley specialists want to be able to help as many as many people as possible, because our community is very important to us and our water damage Higley pros aim to play an huge role in keeping you safe.
If you find yourself dealing with a water intrusion or fungal infestation, our water damage Higley pros will go above and beyond to make sure you get the assistance you need. So, call our water damage Higley team at 911 Restoration East Valley for the best restoration services in town today!