Water Damage and Mold Removal Maricopa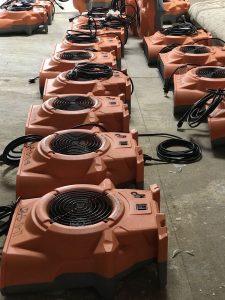 Property owners in Maricopa can get immediate help handling the damage caused by a pipe burst, sewage backup, blizzard, or flood by contacting 911 Restoration of East Valley. Our crew of water damage restoration specialists can take care of commercial and residential flooding.
Water damage restoration in Maricopa can involve:
A Water Damage and Mold Inspection

Water Extraction and Flood Cleanup

Structural Repairs for Ceiling Leaks

Drying and Dehumidification for Sewage Spills
The IICRC certified techs at 911 Restoration of East Valley are also trained to handle mold removal in Maricopa. Let us focus on mold remediation to ensure this fungus cannot spread through your property after a flood or pipe burst in Maricopa. Crews can even complete mold decontamination to take care of odor removal.
Trust in the Water Damage Restoration Pros
Pipe burst emergencies, floods, sewage backups, and other disasters can leave behind tremendous property damage. 911 Restoration of East Valley can mitigate the damage to your home or business with same day service throughout Maricopa. Our flood cleanup techs can reach your property within 45 minutes of an emergency call.
Once techs arrive at your property, they can offer you a water damage and mold inspection in Maricopa. All of our crews are licensed, bonded, and insured to handle:
Flood Cleanup for Basements, Crawlspaces, and Bathrooms

Pipe Bursts, Leaking Pipes, and Frozen Pipes

Water Damage Caused by Ice Dams and Blizzards
Crews can focus on removing all moisture from your property to limit the odds that you will face a mold infestation. If your mold inspection reveals a mold issue, crews can begin immediate mold remediation in Maricopa.
Mold removal and mold decontamination in Maricopa are very important if you spot fungal growth in your home or business. Let us return your property to better-than-new condition with mold remediation and water damage restoration services.
Mold Removal in Maricopa is Only a Phone Call Away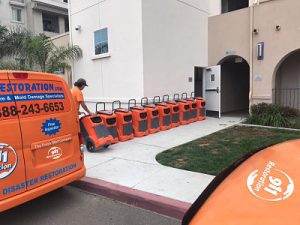 Water damage restoration in Maricopa often goes hand-in-hand with mold remediation services. Mold grows quickly when excess moisture is allowed inside your home due to a pipe burst, leaking pipe, or flood. A mold inspection can help you discover mold growth before the infestation spreads.
911 Restoration of East Valley has the experience and equipment to handle mold remediation in Maricopa. Our crews can focus on mold decontamination as a part of flood cleanup in Maricopa. As a full-service property restoration company, we can handle all of your restoration needs.
Let us:
Handle Property Damage after a Pipe Burst Emergency

Take Charge of Commercial and Residential Flood Cleanup

Focus on Mold Decontamination and Cleanup

Pack Out and Store Your Undamaged Possessions
Dedicated water damage restoration and mold removal services can return your property to the perfect condition you deserve.
Servicing the cities of Apache Junction, Ahwatukee, Bapchule, Blackwater, Casa Grande, Chandler, Chandler Heights, Coolidge, Eloy, El Mirage, Flagstaff, Florence, Fountain Hills, Gilbert, Higley, Laveen, Maricopa, Mesa, Paradise Valley, Peoria, Queen Creek, Sacaton, San Tan Valley, Scottsdale, Sun City, Sun City West, Sun Lakes, Superstition Springs, Sunrise, Tempe, Youngtown… and surrounding areas.