Water Damage Queen Creek
Walking into a flooded kitchen from a dishwasher failure can be shocking, but you can trust the water damage Queen Creek team with 911 Restoration of East Valley for all of your your water damage restoration needs.   
With highly trained and IICRC certified technicians, we are capable of repairing your damages, no matter where or what time the disaster occurred.
Our staff is available 24/7/365, and once you call our branch an experienced project manager will schedule a same day service by a licence, bonded and insured technician. By arriving quickly, damages and repair costs are kept to a minimum.
We make sure to put our customers first and answer any question or concern they have, to ensure they have peace of mind and know they are not alone during this traumatic event.
If your home or business if facing the threat of a water leak from a toilet, burst pipe, clogged gutters or a flood, contact the water damage Queen Creek professionals with 911 Restoration of East Valley by calling (480) 331-9998.
Repairs by the Water Damage Queen Creek Pro's
Water damage's can cause a huge headache for you and your family. The best action as home or business owner can take is inspecting the usual places water is has potential to leak from.
The water damage Queen Creek technicians advise to: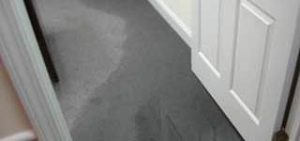 Under your kitchen and bathroom sinks
Behind your refrigerator
The A/C unit
Behind you washer
If these areas are not inspected, you may have a small amount of excess water lingering that you can easily remove. However, if water is left standing for more than 48 hours, it will start to produce mold spores.
When mold finds its way into your home, all it takes is moisture, darkness and time to start spreading. In the event you liquid or water spots on your wall or ceiling, you need to contact the mold removal Queen Creek experts.
Once the mold removal Queen Creek technicians are dispatched, a free home inspection is implemented to detect all affected areas and each area is safely decontaminated.
Call 911 Restoration of East Valley if you suspect water has entered into your home. The water damage Queen Creek specialists are standing by.
A Reliable Team and Quality Repair
The first reaction a home or business owner has upon discovering water damage is shock and then stress.
When you call the water damage and mold removal Queen Creek team, you don't have to worry.
From the initial inspection to even handling your insurance claim submission, we do it all!  If you are seeking quality and efficient restoration repairs, call the water damage Queen Creek team.
We not only provide the repairs, we prepare your home for you and your families Fresh Start! Contact our team at (480)331-9998.