Impact of Smoke Damage to Office Buildings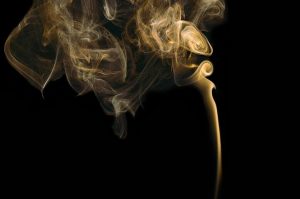 Fire is bad for your commercial space and your health – but once the flames are put out, you still have to deal with its aftermath: smoke damage.
Regardless of the size of the fire – big or small – the smoke can work its way into all areas of your commercial building. Worse still is the risk of the soot and ash damaging your lungs. Between the heat and acidity, smoke is one of the leading causes of death for indoor fires.
Not to mention the fact that the smoke can find its way into vents, walls, and other hard-to-reach places to cause further damage. Fire damage restoration experts in East Valley will agree that smoke is one of the biggest obstacles preventing your office from getting back to pre-loss levels.
Soot – a toxic byproduct of fire is mostly made of carbon. Outside of posing health risks, such as cancer of the esophagus and lungs, it can permanently damage your belongings and property structures.
How Doe Smoke Impact Your Office Building?
Smoke is composed of various acids derived from sulfur and carbon. Experts are still discovering the varied and diverse chemistry of smoke. It has a big impact on metals in your office. Depending on the type of smoke and metal, the damage can range from minor damage to obvious corrosion.
You'll notice the detail on small structures like kitchen fittings and doorknobs will look worn out. This is the beginning of the end of the metal structure because the outdoor elements will keep damaging it over time. The same applies to certain pipes in your office, especially if are made of metal. There will be a risk of water leak from the pipe leading to a possible mold outbreak.
Any porous materials in your office will be impacted as well. This includes certain plastics, marbles, countertops, tiles, appliances, and the list goes on. Depending on the extent of the fire and its heat, it can take just a few minutes for the smoke to cause discolorations. If your floor is made out of hardwood, it is probably coated with smoke.
Depending on how quickly you call for help, it may be possible to save the hardwood floor with a deodorizer and expert mopping – but time is of the essence. In most cases, it is better to refinish the floor or replace it.
But that's not all – even if your walls and floors are not made of porous material, there is a high risk of smoke permanently etching itself. The acidic residue from the smoke and the smoky odor is nearly impossible to get rid of – for years. It isn't uncommon for the smoke to eat at wall coverings such as paint and wallpaper.
If nothing else, you could try cleaning the metal surfaces yourself with homemade cleaning solutions that use vegetable oil or olive oil. This isn't a permanent fix but it will buy you time until help arrives.
Stained Furniture
Even if the furniture was unscathed by the fire, it will still be vulnerable to the thick smoke. The smell of smoke will embed itself into the material. You can test the furniture for charring and other signs of damage. Depending on the extent of damage, you may still be able to get the smoke out.
Fabrics can be saved using any fabric cleaner, but you should reach for the most heavy-duty product you can find. But if you're keen on using home remedies, go for the tried and tested blend of vinegar and water. If the smell doesn't go away, try to apply a layer of baking soda to consume the smell. Try to do this outdoors for the best results.
Leathers are more durable and you can clean them with harsher solutions. But first, get rid of any smoke and ash residue using a vacuum or brush. Once the surface has been cleaned, mix a small amount of ammonia with water and start cleaning it.
Wooden furniture like chairs and tables are highly vulnerable to smoke damage just like the rest of your porous objects. You can use a light brush to remove the soot from the wood and crevices. Next, wash it mildly.
Discolored Walls and Ceilings
You may be able to clean the smoke and reside from your office walls and ceilings – provided that the fire wasn't too strong. For best results, we recommend hiring a fire and smoke damage restoration company. A trained restoration professional can quickly start damage control and save your property. Saving your office from smoke damage is about having the right technicians on-site.
Calling a 911 Restoration expert in East Valley as soon as possible can help you start your journey to recovery, prevent downtime, and mitigate problems that could affect your employee's well-being. Our services are fully compatible with every insurance provider in your area and we can help you out in this area.
Get in touch with your nearest 911 Restoration team to reduce the effects of fire and smoke damage.