Does Insurance Cover Biohazard Removal From Home?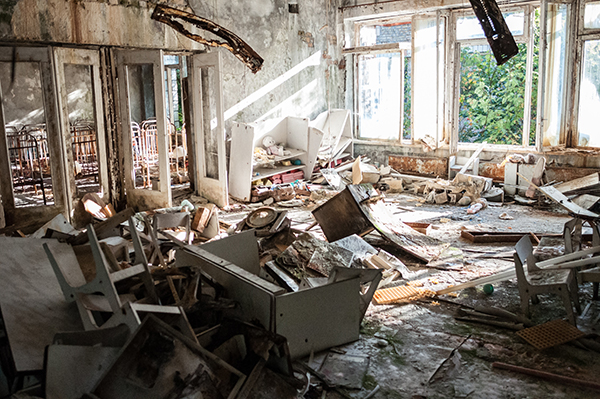 Every year nearly 40,000 people die in their homes from poisoning or accidents, and hundreds of thousands have to experience the horror of a violent crime that has occurred on their property. If you have suffered such a tragedy in your home or business, you must recognize that biohazard cleanup is absolutely essential. However, most homeowners don't care about such things because they believe that their insurance doesn't cover biohazard cleanup services.
That's the central question surrounding calling these services in the first place. As people want to know who will be paying the bill? Will insurance cover damage remediation services? Should you let your insurance company handle biohazard cleanup, or should you call biohazard cleanup services? We will provide you with the answers to all these questions and more right here.
Who Requires Biohazard Cleanup Services?
Even if you're an individual who prefers to clean their home themselves and not acquire professional help, biohazard cleanup is not something you should be doing yourself. If suicide or a violent crime has occurred in your home, there will be bodily fluids and blood on your floors, walls, and other furniture around the place. After the police are done with their investigation, all the cleanup work must be handled by the homeowner or owner of the property.
It's the same for commercial buildings that have accumulated biohazard waste on their premises, as they will need to call in professionals to help clean the property. In most cases, attempting to clean up biohazard waste is extremely dangerous if you're doing it by yourself. You don't have the necessary tools to clean up the property adequately or the required experience to handle all the toxins and waste disposal.
You can easily expose yourself to deadly pathogens and toxins as you don't have the proper protective gear that biohazard cleanup teams wear when performing their jobs. The best thing to do here is to call in professional biohazard removal services, which can arrive at your doorstep, survey the damage and then perform the cleanup in a reasonable timeframe.
Will Insurance Pay for the Cleanup?
Every insurance company is different, so we can't confirm whether your homeowner's insurance policy covers biohazard cleanup services. In general, most insurance policies do include coverage for crime scene cleanup or other remediation services. It's similar if you have business insurance if the scene is at your office or auto insurance in your car.
However, this isn't something that you generally discuss when you're getting an insurance policy from a company. If an accidental death or a crime has occurred on your property, the first thing you should do is call your insurance company and explain to them what occurred. Also, ask for what their policy says they must do in such instances. Remember that some of the older insurance companies may not offer coverage for biohazard cleanup, and you may need to pay out of your own pocket.
Insurance companies that do offer biohazard cleanup and removal coverage will arrange a team for the cleanup and cover all the associated costs. Some may require that you pay for the costs initially and then send them a bill for the biohazard cleanup so that they can reimburse you at a later date.
What You Should Know About Biohazard Cleanup
You must also know what biohazard cleanup services include so that you're aware that you're getting your money's worth of services from the cleaning company.
In general, a biohazard cleanup involves cleaning and sanitization from the ceiling to the floor, but they will not restore your property to its original condition. You will have to speak to your insurance agent if there are broken windows, furniture has been soiled, or the walls or roof of your home has been damaged. They will be the ones you need to talk to about any repairs or replacements.
It would be best if you discussed all of this with your insurance agent so that you're not left disappointed when the biohazard removal team is done with their services. You should avoid touching anything, take pictures of the damage, and call the police and your insurance company after an incident in your home that requires biohazard removal services.
Call 911 Restoration of East Valley
If you've spoken to your insurance company and they don't have a biohazard cleanup and removal team but are willing to cover the costs, call 911 Restoration of East Valley. We will not only clean and sanitize your home or building from top to bottom but will handle all repairs and replacements as well. A biohazard cleanup shouldn't be taken lightly, and you shouldn't waste any time getting in touch with a company for the cleanup and removal of biohazards from your property. Call us today for an estimate.