Fire & Smoke Damage
The team at 911 Restoration of East Valley understands the impact that fire damage can have on your family, and our fire damage restoration pros are here to walk you through every step, treating you like we would treat our own family.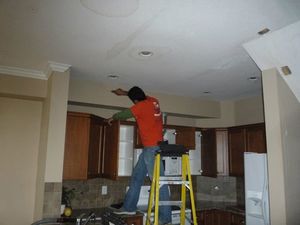 We offer assistance in the following fire damage restoration services:
Water Removal
Ash Cleanup
Smoke Removal
Mold Remediation
Soot Removal
Overall Disaster Restoration
Out of all the types of disasters that can impact a home, fire and smoke seem to leave the most damage.
In Gilbert we have years of experience in renovating homes after they have been ravaged by fire.After professional fire fighters put out the flames, our experts arrive on the scene and immediately get to work providing customers with the highest quality fire damage restoration services in the industry.
We use the latest advancements in technology to restore damaged houses to their original condition. We are licensed, bonded and insured in disaster restoration, so you can feel confident that you are protected every step of the way.
If your home has already gone through a fire and smoke damage situation and you need professional assistance, then contact the fire and smoke damage restoration Gilbert experts with 911 Restoration of East Valley today!
Let Our Professionals Help Clean Up the Fire and Smoke Damage

When our Gilbert fire damage restoration team sets out to restore a home damaged by fire and smoke, they know exactly what to do to finish the job both efficiently and quickly.
It is not an easy task, which is why it is important to enlist the professional help of 911 Restoration of East Valley. Our IICRC certification ensures that we can remove all traces of smoke, ash, soot and odor, leaving your home in pristine condition.
Here are some key points about fire and smoke damage restoration:
We begin the process by sorting through all the items in your home that can be salvaged. This includes furniture and antiques and even your walls and ceilings.
We then use powerful industry equipment to strip the acidic charred residue away from the home and implement specific chemicals to remove the smell of smoke from the home.
The Gilbert specialists also perform water extractions to remove the flood damage left behind from the fire department. We then use

the latest drying technology

to remove every last drop of water in order to prevent future structural damage and mold growth.
Once this phase of the process has been expertly completed by our fire and smoke damage restoration Gilbert crew, we perform top of the line interior remodeling.
We will sit down with you and make sure that every detail from the grain of the hardwood to the paint color on the wall is exactly in line with your specifications.
We make sure to put the customer first throughout the whole process because we place a tremendous value on professionalism. If your home has already sustained a fire and smoke damage situation, then contact the team with 911 Restoration of East Valley and let the professionals take it on for you today!
Stay Safe in the Face of Fire and Smoke Damage
We want our Gilbert operation be your first line of defense against fire damage. In order to facilitate your needs, we keep our offices available 24/7/365, where there are service agents standing by to take your calls and set up a free visual inspection of your home.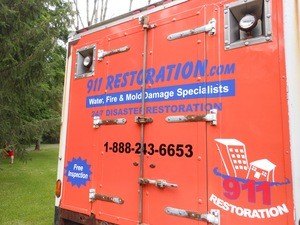 The techs in Gilbert have some advice for people who have experienced a fire. The first thing to do is evacuate all family members and pets to a safe environment.
If you have kids, it would be wise to develop an escape plan in the event the home catches fire. Be sure to note the quickest exit by examining where all the doors and windows are located. Then have a meeting spot to go to, like the mailbox or a neighbor's house.
If the fire is near your home, but not immediately threatening it, you can spray your roof and the sides of your house with the garden hose to help prevent sparks from catching and lighting up your shingles.
Our Gilbert fire damage restoration team tells customers not to worry about causing any water damage by doing this. The Gilbert staff is expertly trained in remediating water damage, making our company a true one-stop-shop for all your restoration service needs.
Don't let a fire destroy your home's memories. Let our fire and smoke damage restoration Gilbert team restore your home and give your family a fresh start.