Disaster Restoration
The climate has become more and more erratic each year, making natural disasters a more common occurrence. As disasters continue, more homeowners will require the help of our IICRC certified techs with 911 Restoration of East Valley .
No matter where you live, there are moments where you are going to be faced with a natural disaster. Even though it may not be a normal part of your everyday life in Gilbert, storms and strong winds have been known to blow down trees, drive power lines into roofs and rip up water lines, causing flooding.
We are trained in all types of disaster restoration, including:
Toilet overflows
Pipe burst repair
Gutter and downspout movements
Odor elimination
Mold decontamination
Fire and smoke remediation
Our Gilbert disaster restoration team will respond within 45 minutes of your emergency call and offer same day service for other non-urgent situations.
Our licensed, bonded and insured disaster restoration Gilbert crews know just how challenging these situations can be, so we keep our water damage restoration services constantly available.
If your home is already dealing with the aftermath of any kind of disaster, then contact the disaster restoration Gilbert team with 911 Restoration of East Valley today!
Understanding Different Types of Disasters
Water damage can originate from a variety of incidents caused by natural disasters. Strong rain can send a wall of water down nearby hills into your home, flooding your crawl space and living room by running under your door.
Heavy rainfall can also pound on your roof, causing it to spring leaks that can cause extensive water damage and mold growth that would require mold remediation services in the near future.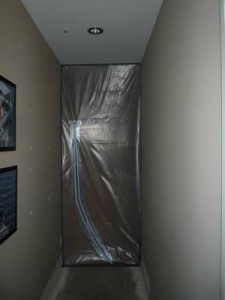 Some important things to remember about disasters:
Many forms of disaster are in fact preventable through simple maintenance work such as cleaning out gutters and even the downspouts in your roofing drainage system.
Checking sump pumps once a year or so can ensure they are working perfectly and that they will be able to handle any flood water that enters your lower level.
Trimming the trees around your property will greatly reduce the chances that a dead limb will come down during severe storms and impale your home's roof and bring water damage inside.
Have a restoration professional inspect your property to find any troubling signs of future water damage possibilities.
Although a sewage problem caused by bad weather is rare, our Gilbert sewage backup crew has seen it happen more than once. When strong winds are present trees can be disrupted and knock down your sewer line, causing it to crack or send a backflow up through your toilet and out onto the floor.
Wildfires are probably the most upsetting disaster, since they can be potentially fatal, as well as have the ability to ravage through everything on site.
Whether a careless camper sparked a fire in the nearby hills or a lightning strike ignited a brush fire, strong winds can cause fire to quickly spread, creating smoke, ash and soot.
If any of these circumstances happens to you, call our offices 24/7/365 to get a cleanup crew immediately to your home. We have all the equipment needed to remediate all these disasters scenarios.
Call the Experts When You Need Disaster Restoration Services
Our Gilbert disaster restoration experts have years of experience in the industry, making them ready to take on any kind of disaster that comes their way.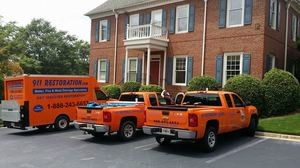 The disaster restoration Gilbert specialists know that these situations are too overwhelming for homeowners to deal with on their own, which is why we make ourselves so available.
In an effort to always put the customer first, we offer competitive prices, and work with all major insurance companies.
With years of experience in the restoration industry, we are considered leaders in our field. We value customer service, which is why our service agents are so attentive to every caller's needs.
The disaster restoration Gilbert staff is here to help the community, and they are looking forward to giving you all a fresh start.