Mold Removal
Branch owner Chris Harper of 911 Restoration of East Valley knows the importance of proper mold remediation. In order for the mold removal Gilbert team to efficiently dispel of both spores and fungus, they need to be able to check the home thoroughly.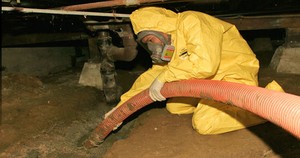 This means looking inside of the walls, checking vents and going into the deepest, darkest corners of your home, since many times you can't physically see where the mold is coming from.
Our IICRC certified mold removal Gilbert crew is backed by years of experience in the home restoration field, making them one of the most capable companies in the community.
The 911 Restoration of East Valley branch understands the urgency that comes with the discovery of mold, so they are available 24/7/365, making them available the moment you realize that you are living with mold.
Not only are we always open, but we vow to be at your property within 45 minutes of your call, that way you will immediately have someone on the scene to begin alleviating the situation.
Mold Is an Unwelcomed Houseguest
No one wants mold living in their home. It looks awful, it smells bad, it can damage your personal items, it can impact the structure of the home itself, and, most importantly, it can negatively affect your health. Long period of mold exposure can cause asthma, allergy symptoms, respiratory problems and lung disease.
The licensed, bonded and insured mold removal Gilbert experts are trained in exposing even the most hidden molds, ensuring that they leave your home free from any potentially damaging fungus.
Some important things to remember about mold:
Mold spores can take hold in any location with enough water to germinate them.
Even clean surfaces with enough water will grow mold if a spore lands on it.
If you find a mold colony make sure not to disturb it or you may spread the contamination.
Clean all surfaces with bleach to ensure that they don't grow mold in your absence.
We want to be absolutely sure that we have found and disposed of any mold growths and spores that we come into contact with.
One customer called the mold removal Gilbert technicians a few weeks after she had experienced a flood in her guest bathroom. She had not had the water professionally cleaned up, and had begun noticing mold round the floor boards of the room.
The mold removal Gilbert agents were able to successfully identify the mold and immediately get to work rectifying the situation.
Armed with the latest, most high-tech gear, the mold removal crew dried, cleaned and cleared out the remaining water damage and mold infestation.
We Won't Let Mold Wipe You Out
911 Restoration does the best they can to keep mold removal costs low. We do this by working with every major insurance company on top of offering already affordable prices.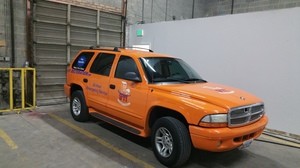 The water damage Gilbert service members know how confusing the insurance process can be, so they will help you understand the paperwork and file a claim if you need them to.
The mold removal Gilbert pros want to help protect your health and keep you safe from mold-related illnesses.
We offer free visual home inspections so no customer ever feels like they can't afford to get their property checked for mold.
The mold removal Gilbert will give you and your family back a mold-free home, but they will also give you a fresh start when you call us today!